ABOUT US
Tara Mourry
CEO
Tara created Earth Vibrations Entertainment after more than a decade on the East Coast festival circuit,  providing wellness services through her original company, Healing Path.
After seeing the inner workings of all sizes of live music production, she saw the need for a locally based agency that tended to the specific needs of carefully chosen artists, rather than act as a cover band farm, treating musicians as a commodity.
EVE LLC's role was soon expanded when venues took notice of her care with both emerging and established artists, which has led to partnerships with a number of venues as their booking representative.
"The vision of Earth Vibrations Entertainment Corp. is to represent each artist as if we personally manage them and are part of their individual projects," Tara Mourry.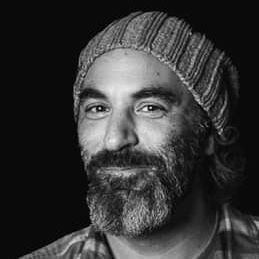 Carl Palmeri
Not the CEO
Details about Carl are a little sketchy. The story goes that when he was born, the elders of his family gathered, and prophesied that he would drive a bus. As a child, he believed the prophecy, until the day his mother smuggled home a Springsteen cassette and a yard sale guitar.  
From that moment, he fled from that destiny. Along the way he created and ran a skate shop, began navigating parenthood, served 7 years as Secretary of a 165 year old non-profit organization, and (inexplicably, to people that have only seen him looking like a half-shaved Sasquatch) spent 15 years as a funeral director, before retiring that position in March 2020.
All along his strange road, playing music has been a constant, leading to his co-founding the Cody Templeton Band as a multi-instrumentalist in 2018. Through his work with behind the scenes managing the band, as well as working in production support at a number of venues, he's joined EVE in a variety of roles. In addition, he works as a PA licensed Realtor, but we think he's just trying to appear "normal".